Financial Services / Loan Management Platform
No-code delivers faster loan processing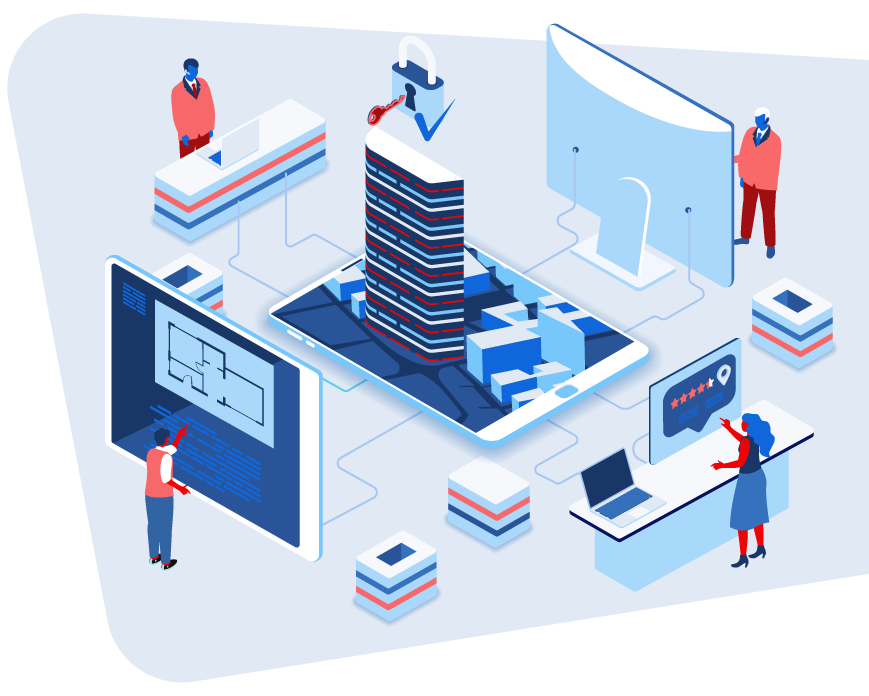 While traditional software development would have been the standard approach, budget limitations and lack of internal IT support made this approach too costly and impractical. Additionally, time to market was a critical factor. The traditional approach would require time to stand up a large team of specialists including a cloud architect, security, application developer, API integration architect, data architect, QA, BA, and UI/UX developer.
This Mortgage Lending Company enlisted the CitizenDeveloper no-code platform, to create a cost-effective solution that was secure and compliant.
Cost concerns and limited IT involvement made this an ideal use case for no-code. The rapid application development environment lent itself to the time-to-market requirement, empowering the client to work over-the-shoulder with the application developer in real-time.
The no-code approach allowed the client to see actual results within a few weeks. Cloud infrastructure, security, data architecture, and SLAs are built-in and provided under an annual consumption subscription model. This alleviates the need for an internal IT department resulting in considerable savings, freeing up financial resources to put toward specific business outcomes.
In the highly competitive space of mortgage financing, this company needed to process loans faster and leverage automation while providing the best customer experience for independent brokers and borrowers.
A proper solution would require features such as borrower onboarding, profile management, back-office processing, loan servicing, data exports, and CRM integration.
Mortgage Lending company specializing in refinance and fix & flip markets working through a network of brokers and partners.
What others are saying about CitizenDeveloper
"If you aren't sure, you have risk. If you have a legacy or Shadow IT infrastructure, you are REALLY at risk. Everyone in IT lives a precarious existence just hoping that the day will never come when one 'tiny' oversight finally shows it's face. Whether it's a disgruntled employee, a laptop that walks out or a SQL injection attack that opens up a 10-year-old access database, I decided I had to do something…it's just not worth losing everything over."
"CitizenDeveloper provided us with more than we ever imagined… and so easily by using the PA ITQ!"
From Concept to Deployment in 24 hours… That's why we call it "Development in Real-Time"
"Citizen development has allowed me to accomplish more in the last 2 years than I have in nearly 2 decades of traditional development – which cost me more than double what I pay today."
If you have a project you'd like to Get Done, get in touch with us.