CitizenDeveloper is a modern-day assembly line for custom no-code software applications.
No other platform has the combination of powerful tools, scalable performance, or enterprise-grade security provided without writing a single line of code.
Complete No-Code Solution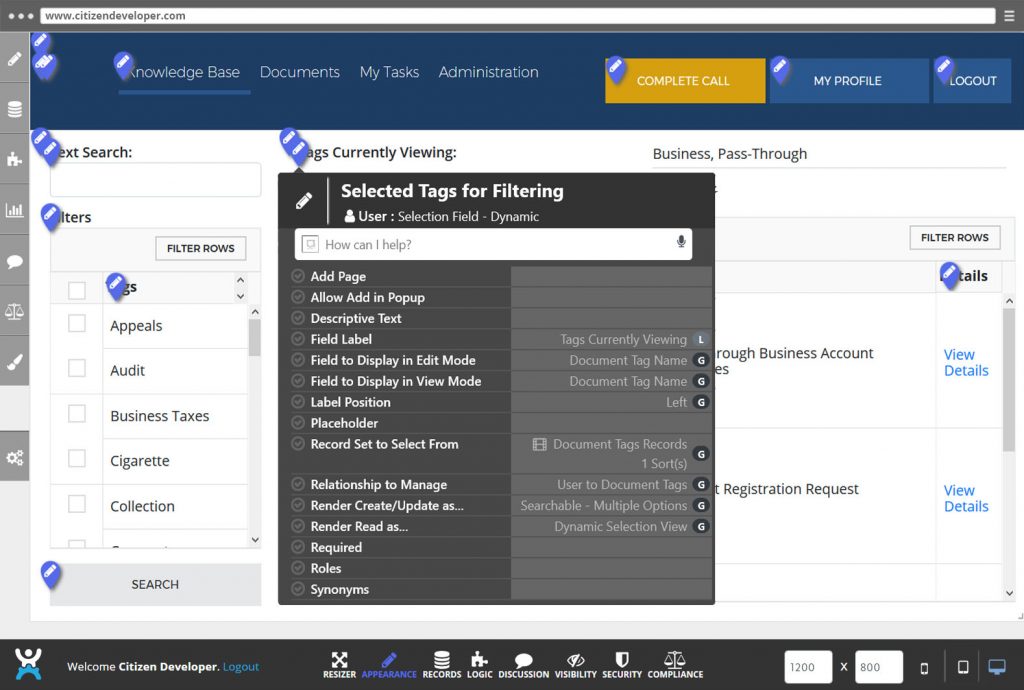 The CitizenDeveloper No-Code Platform offers everything you need to build, deploy, and manage sophisticated custom software.
Our defined process and roles takes the guesswork out of application building and provides a reliable and repeatable methodology to put you on the path to digital transformation.
Achieve 90% reduction in time and cost with 95% on time and on budget.
Create Cost-Effective Talent
CitizenDeveloper provides an extensive online Academy with hundreds of lessons to train for each key role.
You can create affordable talent trained through clearly defined roles with rapid predictable onboarding and a focus on utilization and savings. Build your team from development to UI/UX to quality assurance with our proven process and platform.
Set up a demo to witness the power